Our Clients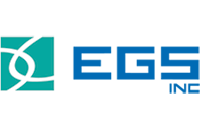 EGS has worked on geothermal exploration and development projects in North, Centraland south America, Europe, Africa, Asia and Middle East.
Our combined team cumulates more than 100 years of geothermal exploration and development experience.
EGS, Inc. offers
• Exploration: Remote sensing, Geologic mapping, Geochemistry, Geophysics, Geothermics, Drill target selection, Well logging & interpretation
• Development: Subsuface visualization, Conceptual modeling, Reservoir scenarios, Feasability studies
• Evaluation: Resource estimation, due diligence review, Asset consolidation
• Support: EIS/EIR preparation, regulatory compliance, Expert testimony, Financing evaluations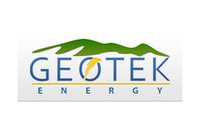 GeoTek Energy, LLC is a geothermal technology and equipment company with a focus towards designing, developing and enhancing geothermal power
facilities.
GeoTek provides its clients high-valued energy solutions that challenge the industry status quo with innovative technology to enhance our clients return on investment.
GeoTek has assembled a team of experts and strategic partners in the geothermal/energy field. This allows GeoTek to be an innovator by providing value added and reliable solutions.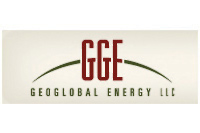 GGE is a privately-held geothermal company focused on the worldwide development and acquisition of geothermal resources to generate base load, renewable, low-carbon electricity to meet the growing need for global renewable electricity.
GGE's experience covers all aspects of geothermal power exploration, development and operations. The company's Leadership has managed the development and/or operations of more than half of existing geothermal power projects worldwide. The company has offices in the Washington, DC area, and Santa Rosa, California, in addition to field offices in Santiago, Chile and Munich, Germany.
Alterra Power Corp. is a leading global renewable energy company. Alterra Power operates six power plants totaling 567 MW of capacity, including two geothermal facilities in Iceland, a geothermal plant in Nevada, British Columbia's largest run of river hydro facilities and the province's largest wind farm. Their 298 MW share of production capacity generates approximately 1,400 GWh of clean power annually.
Alterra Power has an extensive portfolio of exploration and development projects, a skilled international team of developers, explorers, builders and operators and the financial capacity to support sustainable growth.
Cyrq Energy is a renewable energy company primarily focused on geothermal power development. Cyrq has one operating geothermal power plant in southern Utah in addition to its geothermal interests in various stages of development in New Mexico, Utah, Oregon, Nevada and Indonesia.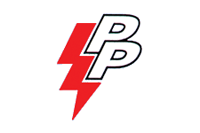 Interlink, an ISO 9001 and ISO 14001 certified company, was established in Singapore in 1993 as a power system house, with batteries offered as one of the many component parts of the engineered systems provided. During these years, the company has focused to concentrate almost exclusively on the sale and service as agents of Power Batteries to ASEAN countries market, Outback (USA) Charger, SIEL (Italy) UPS and Sharp (Japan) Solar products to the Singapore market.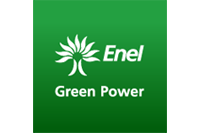 Enel Green Power is a major global operator in the field of energy generation from renewable sources, with an annual production of 22,5 TW/h mainly from water, the Sun, wind and the Earth's heat, covering the energy consumption of over 8 million families and avoiding 16 million tonnes of CO2 emissions every year.
Enel Green Power has an installed capacity of 7,606 MW, produced by more than 690 plants in 16 countries and with a generation mix that includes wind, solar, hydro, geothermal and biomass.