GEOTHERMAL ENGINEERING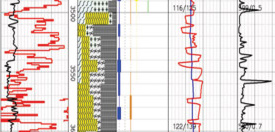 CEC excels at providing project management, drilling plan development, drilling program design, materials, services, and technologies as well as establishing cost control systems used to monitor expenditures at the rig site during drilling and completion. The CEC team has a proven history in performing resource testing and verification.
Capuano Engineering Company Drilling Programs cover everything from well testing, well drilling and completion procedures, and final site inspection, to equipment procurement, site supervision and all phases of work and paper work necessary to sign your project off as safe and complete.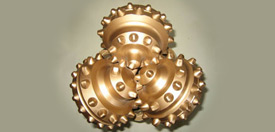 With over 150 years of combined experience, the CEC team is looked to and sought after both for mission critical projects as well as teaching and training others in the field.  Mr. Capuano has served on Industry Advisory Panels for LBL, DOE, Los Alamos National Lab, and Sandia National Lab. Capuano has been a Member of Industry Advisory Panels for LBL, DOE, Los Alamos National Lab, Sandia National Lab, as well as a Board member of the Geothermal Energy Association headquartered in Washington D.C.More about CEC →
Capuano Engineering
CEC provides all levels of management, operational procedures and field supervision services necessary to achieve the specific objectives of their clients

Drilling & Program Design services include:

Site construction oversight
Creation of drilling programs and cost estimates
Compiling all geologic and geophysical information
Drilling procedure creation
Development of casing design
Directional program creation as necessary
Drilling fluids programs
Bit & Stabilizer programs
Determination of specifications of required drilling rig
Sourcing of appropriate drilling rig
Acquisition of vendor quotes for all materials, equipment, and services required
Development of cost estimate for each well
Work with client to obtain necessary financing
Submit all necessary paperwork with local, state, and federal agencies

24/7 site supervision
Coordinate with all applicable government agencies for necessary tests and inspections
Monitoring of daily drilling operations by CEC engineers
Review and approval of all invoices from third party vendors for services or equipment

The Expert Team are looked to for their experience and knowledge in the field and holds regular teaching and symposium engagements at leading institutions throughout the world.

Teaching and symposium engagements include:

Geothermal Drilling at the University of Nevada in Reno, NV, offered yearly as the National Geothermal Academy, a U.S. DOE sponsored course.
The Geothermal Drilling section of The National Geothermal Academy held at The University of Nevada, Reno

Mr. Capuano is a member of the US Geothermal Resources Council (GRC), Geysers Geothermal Association, Geothermal Energy Association (GEA), and International Geothermal Association (IGA). Mr. Capuano has served on Industry Advisory Panels for LBL, DOE, Los Alamos National Lab, and Sandia National Lab. He is also Member of the founding Committee of the Geysers Geothermal Association and served as it's founding President from 1983-85.